Bulk Deliveries
We have our own dedicated tanker fleet that can offer bulk deliveries to sites across the UK. These include both tipping tankers and belly tankers, depending on your individual requirements. We can also offer full load pallet deliveries for a discounted rate.
Enquire
Produced by a family owned business for over:
Tonnes of glass we have recycled to date: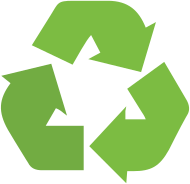 100% Recyclable
Glass is 100% recyclable and can be recycled endlessly without any loss in purity or quality.
The same goes for our products, they are 100% recycled from waste glass that would otherwise end up in landfill.
Customisable
Feel free to get in touch about any special requirements you require to suit your specification.
We can process mixed pallets to suit your requirements, providing any combination you need. Please call our sales team who will be happy to assist.

UK-wide Delivery or Self Collect
Guaranteed Secure Payments

Helpful Customer Service